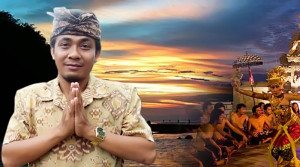 Even though the beach is at walking distance and there are good quality restaurants around, the easiest way to get around in this area is by scooter (Rp60.000 a day) or by hiring a car (Rp 150.000 – Rp 250.000 a day).
If you are not comfortable driving either one of them, then please be informed that a driver or taxi charges Rp100.000 per hour with a minimum of Rp75.000 for the shortest ride. We have no control over these prices. Each area in Bali works different so it is good to know that this area is slightly more expensive than some other area's in Bali when it comes down to taxi's and drivers.
The standard distances from Lullaby's to the beaches or restaurants varies between a 3 minute walk up to a 15 minute drive.
If you would like to secure your car ahead for your entire stay in Bali, please also have a look at: www.bonobali.com